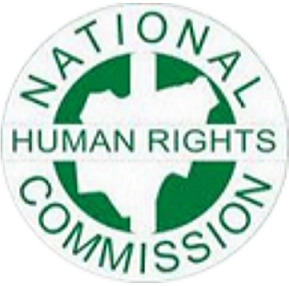 Mandate
The National Human Rights Commission was established by the National Human Rights Act, 1995 in line with the resolution of the General Assembly of the United Nations which enjoins all member States to establish Human Rights Institutions for the promotion and protection of human rights. The Commission serves as a mechanism for the enhancement of the enjoyment of human rights. Its establishment is aimed at creating an enabling environment for extra-judicial recognition, promotion and protection and enforcement of human rights, treaty obligations and providing a forum for public enlightenment and dialogue on human rights issues thereby limiting controversy and confrontation.
deal with all matters relating to the protection of human rights as guaranteed by the Constitution of the Federal Republic of Nigeria, the African Charter, the United Nations Charter and the Universal Declaration on Human Rights and other international treaties on human rights to which Nigeria is a signatory;
monitor and investigate all alleged cases of human rights violation in Nigeria and make appropriate recommendations to the Federal Government for the prosecution and such other actions as it may deem expedient in each circumstance;
assist victims of human rights violations and seek appropriate redress and remedies on their behalf;
undertake studies on all matters relating to human rights and assist the Federal Government in the formulation of appropriate policies on the guarantee of human rights;
publish regularly reports on the state of human rights protection in Nigeria;
organise local and international seminars, workshops and conferences on human rights issues for public enlightenment;
liaise and cooperate with local and international organisations on human rights for the purpose of advancing the promotion and protection of human rights;
participate in all international activities relating to the promotion and protection of human rights;
maintain a library, collect data and disseminate information and materials on human rights generally; and
carry out all such other functions as are necessary or expedient for the performance of these functions under the Act.
---
Functions
Since its establishment the Commission has demonstrated an expansive capacity to tackle issues of human rights through various activities, ranging from public enlightenment and education, investigation of complaints, mediation and reconciliation, conflict resolution, peace building, research advocacy and training programmes on contemporary issues in the field of human rights. these were given effect through an effective complaint treatment mechanism, regular hosting of enlightenment seminars, workshops, rallies and continuous reengineering of our strategies which culminated in the National Action Plan (NAP) on Human Rights as a mark of government's commitment towards the promotion and protection of human rights. The NAP is expected to be a benchmark on which Nigeria's Human Rights records can be judged.
The Commission's Strategic Work Plan is based on the thematic areas of focus mentioned above and includes the following: public education and enlightenment, training, mediation, on-the-spot assessment, policy-oriented research and so on. It also includes strategies targeted at promoting democracy, and good governance, rights of the vulnerable groups and issues relating to extra-judicial killings/torture and other violence.
The Commission works in partnership with relevant government agencies/ministries such as Ministries of Education, Health, Women and Youth Development, Internal Affairs, Justice, Foreign Affairs, Police Affairs etc.
---
Contact information
Email: info@nhrc.gov.ng
National Human Rights Commission,
No.19, Aguiyi Ironsi Street, Maitama,
P. M. B. 444, Garki-Abuja,
Nigeria
Tel: (234)-9-4135274;
Fax: (234)-9-4135272
Follow @NHRCNigeria