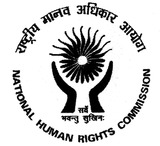 National Human Rights Commission
Mandate
NHRC-India has a very wide mandate including civil and political rights, social, economic and cultural rights, group rights etc. The Commission was enshrined by the Protection of Human Rights Act, 1993 and established on 12 October 1993.
---
Functions
Inquiry & Investigation into complaints
intervening in any proceedings involving allegation of violation human rights before courts,
visiting jails and other detention centers,
reviewing legislations from the human rights perspective,
studying treaties and other international instruments on human rights,
undertaking and promoting research in the field of human rights,
spreading human rights awareness,
encouraging efforts of Non-Governmental organizations working in the field of human rights,
undertaking such other functions as may be considered necessary for the promotion of human rights.
---
Contact Information
Email: covdnhrc@nic.in
National Human Rights Commission
Manav Adhikar Bhawan,
Block-C
GPO Complex,
INA
New Delhi- 110023,
India
Tel: +91-11 2466 3201/ 2466 3247
Fax: +91 11 2465 1329/ 2465 1351