Legal Gender Recognition: Challenges and Way Forward
26 October 2018
Earlier this month members of the Hijra community shared their experiences of discrimination at a consultation event titled 'Legal Gender Recognition: Challenges and Way Forward', organised by Bangladesh National Human Rights Commission (NHRC) and Asia Pacific Forum (APF).
M Rabiul Islam, deputy director of NHRC highlighted the existing barriers to changing names on legal documentation such as national identity cards and passports, despite recognition of Hijra as a third gender by the government in 2013. Participants at the event and activists from the Hijra community raised concerns that misconceptions about Hijra in society still persist and harassment and discrimination is pervasive.
Social Welfare Minister Rashed Khan Menon emphasised the need to work from a policy level to ensure rights are protected in all aspects, and that "social awareness should address the challenges the Hijra community faces, and bureaucracy should be strengthened to ensure their rights".
NHRC Chairman Kazi Reazul Hoque said they proposed an anti-discrimination law and sent the draft to social welfare ministry for review, and added that the education board should accept the affidavit from transgender individuals to have their names changed on certificates.
Reazul also urged the Election Commission (EC) to make a separate voting list for the Hijra community or instruct presiding officers to make special arrangements for the third gender to enable them to cast votes with ease at the upcoming national election.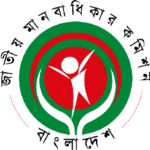 Bangladesh National Human Rights Commission