Human Rights, Sustainable Development, and Sport
21 April 2017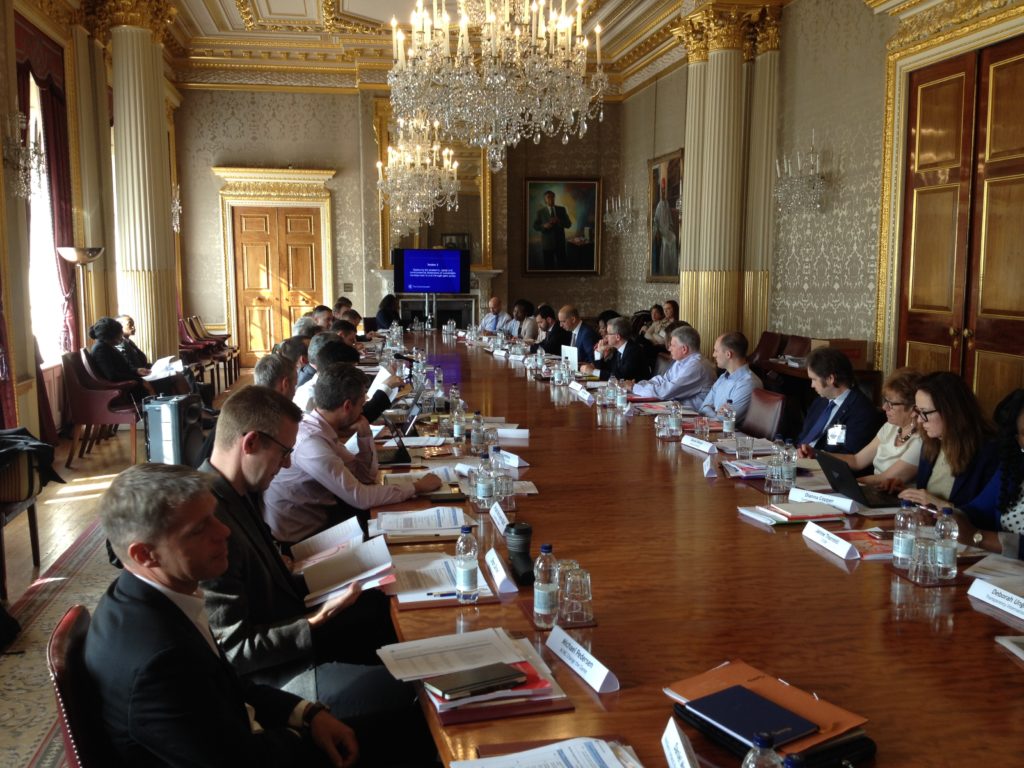 The 2017 Commonwealth Sport Policy Expert Roundtable held on Thursday 6th and Friday 7th April, 2017 at the Commonwealth Secretariat headquarters in London was a vibrant roundtable conference that brought together experts from a wide range of fields to talk to issues including 'balancing the economic, social and environmental dimensions of sustainable development in and through sport policy'.
The Commonwealth Forum of National Human Rights Institutions was represented by its Chair, the Northen Ireland Human Rights Commission, and Dr David Russell, Chief Executive Officer, addressed those in attendance:
'When we seek to engage with the question of striking a balance between the three dimensions of sustainable development, it is important to recognise that human rights provide a framework in which such matters have often already been considered. On many occasions the questions we might wish discuss in the context of the Sustainable Development Goals will have the added benefit of a body of human rights jurisprudence and legal interpretation established internationally, regionally and domestically.'
'The impacts of human rights are visible in many areas of social policy. For the purpose of our discussion however this crucially includes both sport and business, which are increasingly understood to be interrelated. Sport as a vehicle to generate business and inward investment and the business of sport are two sides of the same coin. This is demonstrated in the outworking of the United Nations Guiding Principles on Business and Human Rights and the heightened interest in determining how exactly sport fits within this particular space.
Both sport and business have significant potential of course when it comes to accomplishing the targets reflected in the Sustainable Development Goals.'