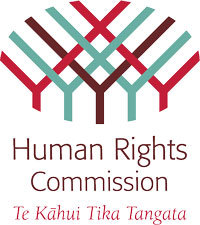 New Zealand Human Rights Commission
Mandate
To provide better protection of human rights in New Zealand in general accordance with the United Nations covenants or conventions on human rights.
Legislation: The Human Rights Act 1993, The New Zealand Bill of Rights Act 1990.
The New Zealand Human Rights Commission was established in 1978 under the Human Rights Commission Act 1977.
---
Functions
The Human Rights Commission works for a fair, safe and just society where diversity is valued, human rights are respected and everyone is able to live free from prejudice and discrimination.
The Commission's major statutory functions under the Human Rights Act 1993 are:
To advocate and promote respect for, and understanding and appreciation of human rights in New Zealand society
To encourage the maintenance and development of harmonious relations between individuals and societies among the diverse groups in New Zealand society
To lead, evaluate, monitor and advise on equal employment opportunities
To provide information to members of the public who have questions about discrimination, and to facilitate resolution between the parties in disputes about discrimination.
---
Contact Information
Email: infoline@hrc.co.nz
---