Traditional Leaders Commit to Ending Child Marriage in Ghana
24 August 2016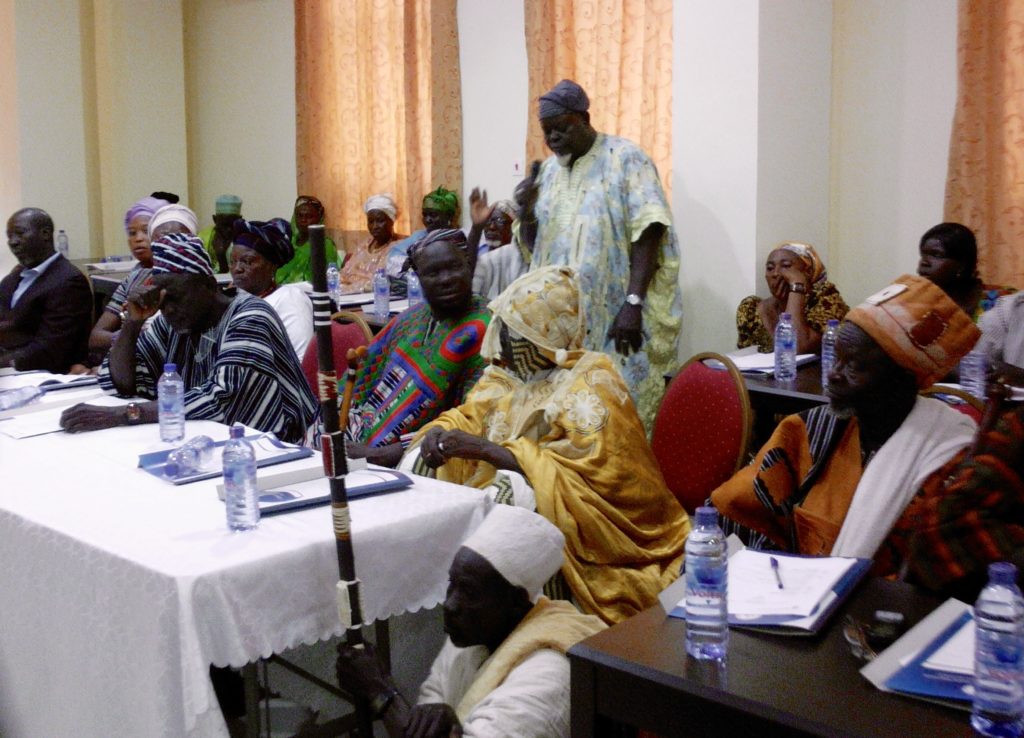 Traditional leaders across the northern region of Ghana have come together to use their leadership roles and governance structures to end child marriage. More children than ever are being married off in Ghana. Now traditional Chiefs and their female counterparts, the Queen Mothers, with support from the Commonwealth Secretariat and the Commission for Human Rights and Administrative Justice (CHRAJ) hope to contribute to efforts to end the harmful practice.
Chana HRC LogoIn Ghana, 1 in 4 women (27%) are married before the age of 18. Karen McKenzie, head of human rights at the Commonwealth Secretariat said,
Child marriage is a serious human rights violation in the Commonwealth and impedes the right of our girls to have a childhood. Traditional leaders are the custodians of traditional cultural practices and their commitment to become champions to tackle this harmful traditional practice is a step in the right direction.
Child marriage denies girls their rights to education, to health, and to lives free from violence. If current trends continue, 407,000 of today's five to ten year olds in Ghana will be married before the age of 18, an increase of a third on last year.
To reverse the trend, the Secretariat is working with local and traditional leaders, civil society organisations, the media and young people to implement the Kigali Declaration. The declaration was agreed in 2015 by Commonwealth Forum of National Human Rights Institutions and aims to prevent and eliminate child early and forced marriage in the Commonwealth. The CHRAJ, as the national human rights institution of Ghana, is a signatory to the declaration.
Key influencers from Ghanaian communities participated in the event in Tamale where they heard how survivors and young people are key to efforts to end child marriage. A number of chiefs and Queen Mothers were identified as champions to take forward national, regional, and global campaigning.
The Queen Mother of Nakori, Savelugu Area, Salifu Adishetu, said,
Traditional leaders must address the unique needs of married children. They must also engage male family members, particularly fathers and brothers in their advocacy efforts to prevent child marriage.
Chief Alhassan Issahaku Amadu, Zangbalun Bagzaa-Naa was outspoken about the health implications of child marriage and implored his fellow traditional leaders to frown upon the practice. "The continuing quality education of girls must be championed by traditional authorities, as well as the health-related impacts, both the physical and physiological", he said.
At the workshop in Tamale, the Chiefs and Queen Mothers agreed to a Memorandum of Understanding with the CHRAJ which focuses on five specific areas:
the mobilisation of men and boys as champions against the harmful practice
engagement with girls/women already married
community awareness campaigns led by Chiefs and Queen Mothers
promotion and protection of the right to education and keeping girls in school
promotion and protection of the right to health and keeping girls healthy