The Growing Trend Toward National Action Plans
12 February 2019
As globalisation has accelerated, it has become increasingly clear that businesses and the way they operate can greatly affect the enjoyment of human rights. In 2011, the UN Guiding Principles on Business and Human Rights (UNGPs) were established, detailing the state duty to protect against human rights abuses, the responsibility of businesses to respect human rights, and the rights of victims to access effective remedies.
Three years after the adoption of the UNGPs, to support their implementation, the UN Human Rights Council called on all member states to develop business and human rights National Action Plans (NAPs). These NAPs should address the 'Protect, Respect and Remedy' framework established by the UNGPs, and provide clear actions that government will take to support international, regional, or national obligations and commitments to business and human rights. They should also provide an opportunity to engage diverse stakeholder groups through constructive collaboration that supports more effective implementation of the UNGPs.
The European Union, the Council of Europe, the Organisation of American States (OAS) and the UN Working Group on Business and Human Rights have also articulated their support for NAPs, and to-date 21 states have developed NAPs while 11 other states are in the process of developing them.
What is a NAP?
NAPs and National Human Rights Institutions
Many NAPs make direct reference to National Human Rights Institutions (NHRIs), with some highlighting specific roles they can take. The Chilean NAP, for example, commits the Chilean NHRI to train staff, update material, and introduce the UNGPs into the recommendations they make to the state. Notably, Italy's NAP mandates that the state establish an NHRI.
NHRIs are also actively engaging with the development of NAPs. Zambia's NHRI undertook a national baseline assessment and is now leading a review into the extent mining companies and agriculture businesses are implementing the UNGPs. The Kenyan NHRI has been supporting the government to develop a NAP, while Scotland's NHRI is leading the development of the Scottish NAP, and Northern Ireland's NHRI is supporting the Northern Ireland Business and Human Rights Forum to develop a draft action plan.
Monitoring and Implementation
The Danish Institute for Human Rights (DIHR) monitors the development of NAPs. It has created www.globalnaps.org, an accessible resource for officials, practitioners, academics, and anyone with an interest in business and human rights to gain a comprehensive understanding of their function. The website provides up-to-date information on:
Countries that already have NAPs (shown in green on the map)
Countries with an official commitment to developing a NAP (shown in blue)
Countries where non-state actors have taken steps to begin developing a NAP (shown in orange)
The website details the process each country has taken to develop its NAP, and breaks down each NAP to highlight what it says about a wide range of human rights issues, such as extractive industries, gender, and access to justice.
---
This is a guest blog by Lison Daubigeon at the Danish Institute for Human Rights
About the Institute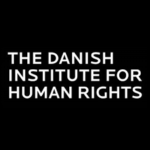 The Danish Institute for Human Rights (DIHR) is dedicated to supporting states and businesses in addressing business-related impacts on human rights. Through research, tools and partnerships with key stakeholders, the DIHR aims to contribute to building a global environment in which adverse business impacts are minimised, and opportunities for businesses' potential for positive contribution to human rights are realised.
Contact: Daniel Morris – damo@humanrights.dk