CFNHRI Meeting, March 2012
21 March 2012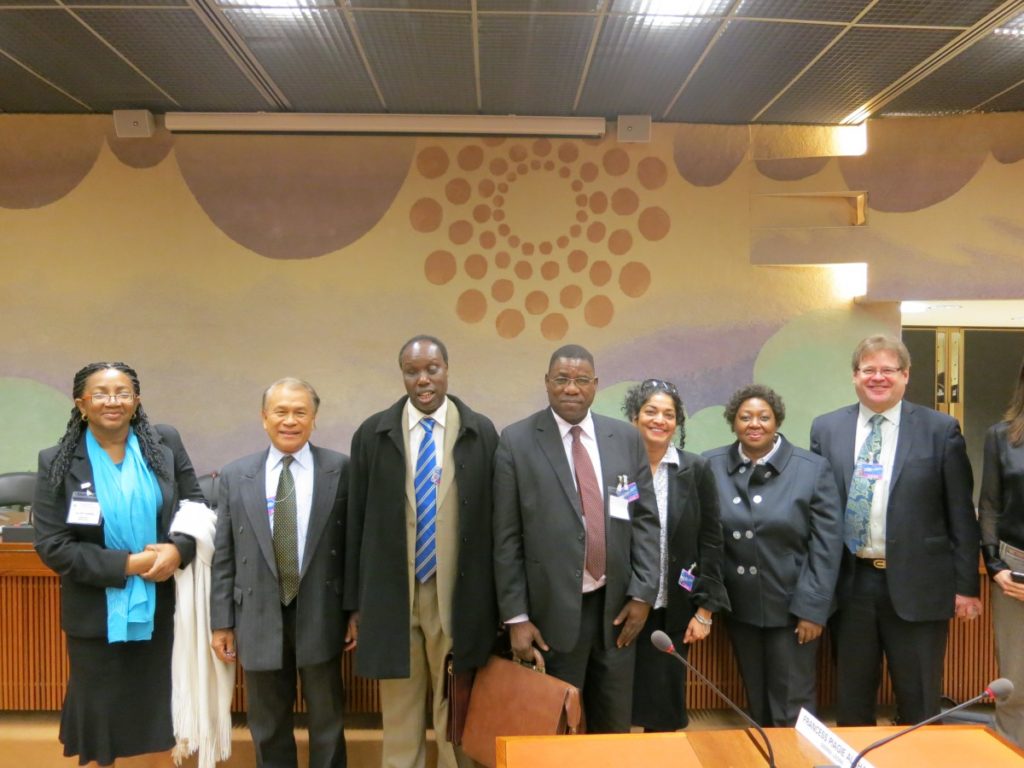 The Commonwealth Forum of National Human Rights Institutions (CFNHRI) met at the Palais des Nations in Geneva, Switzerland on 19, 20 and 22 March 2012 in the margins of the annual meeting of the International Coordinating Committee of National Institutions for the Promotion and Protection of Human Rights (ICC).
The meeting brought together more than 53 participants from 26 Commonwealth national human rights institutions (NHRIs) and ombuds offices, as well observers from civil society organisations. This meeting built on discussions had during the previous meeting of the CFNHRI in Bracknell, UK, in May 2011 –in advance of the Commonwealth Heads of Government Meeting held in Perth in October 2011.
The meeting consisted of a series of sessions involving presentations from members and external experts, as well as open discussions. Sessions included:
Please click here for a copy of the meeting agenda.
Updates from the CFNHRI Working Groups on Climate Change and Human Rights, and Disability;
Input and submissions from civil society organisations, including on enhancing the engagement between NHRIs and civil society;
A discussion of the role of NHRIs in advancing the rights of children and older persons;
The presentation of a potential new online community that could be established by CFNHRI as part of the Commonwealth Connects portal;
A discussion of the role of NHRIs with regard to human rights, sexual orientation and gender identity.
The Forum will next meet in early 2013 several months ahead of the next Commonwealth Heads of Government Meeting in Sri Lanka.
Photo (L-R): Ms Lauretta Lamptey, Chairperson, Ghana Commission on Human Rights and Administrative Justice; Mr Tan Sri Hasmy Agam, Chairman, Human Rights Commission of Malaysia (SUHAKAM); Dr Samuel Tororei, Acting Chairperson, Kenya National Commission on Human Rights; Mr John Kapito, Chairperson, Malawi Human Rights Commission; Ms Padma Raman, Executive Director, Australian Human Rights Commission; Ms Lindiwe Mokate, Commissioner, South African Human Rights Commission; Mr David Langtry, Acting Chief Commissioner, Canadian Human Rights Commission.