Commonwealth NHRIs join forces to support disabled people through pandemic
18 March 2021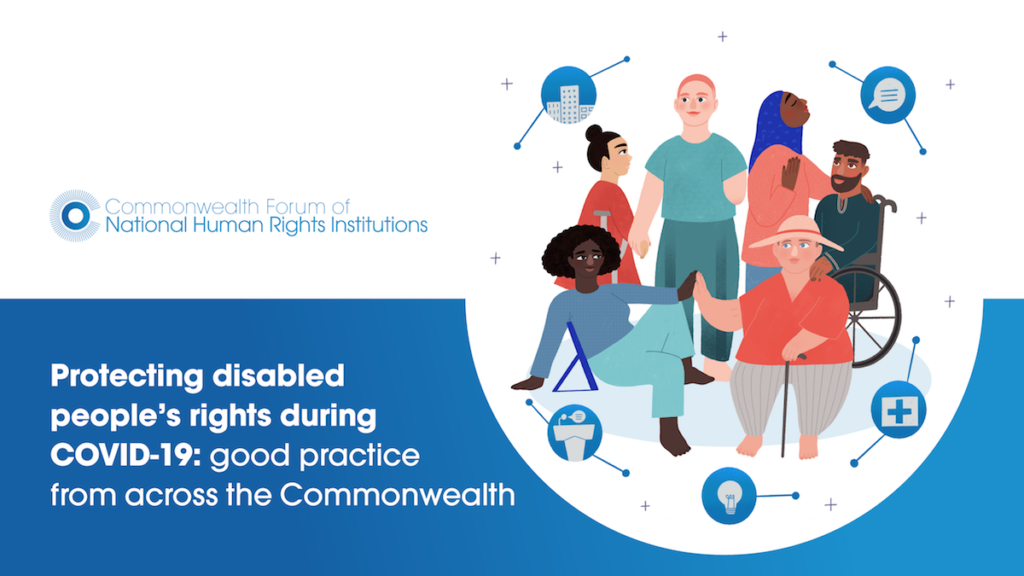 Human rights institutions across the Commonwealth have come together to stand with disabled people through the COVID-19 pandemic.
In our latest report, 'Protecting disabled people's rights during COVID-19: good practice from across the Commonwealth', the Commonwealth Forum of National Human Rights Institutions (CFNHRI) brings together the growing evidence of how the pandemic and member countries' responses to it have had a disproportionate impact on disabled people.
The report is compiled from submissions from NHRIs and ombuds organisations from Australia, Canada, Cyprus, Great Britain, Kenya, New Zealand, Northern Ireland, Rwanda and Scotland, which each in their distinct regional and national contexts of the pandemic, have worked to protect disabled people's rights.
Kishwer, Baroness Falkner of Margravine, Chair of the Equality and Human Rights Commission (Great Britain) and the CFNHRI, said:
"Disabled people are experiencing poorer outcomes, not only in terms of health, but across all areas of life where services and policies have not been designed with accessibility in mind.

We hope that this report will lead to a better understanding of how NHRIs can protect disability rights through the COVID-19 pandemic and beyond."
Recurring themes from the broad range of submissions call attention to the importance of:
dedicated processes to consult with and involve disabled people in decision-making
disaggregated data, particularly in areas of life where people may face multiple disadvantages because of their intersecting characteristics, and
ensuring that policies and services are accessible by design, and that information is available in accessible formats.
The report highlights the unique role of NHRIs in upholding the rights of marginalised groups by working with government, private sector organisations and civil society, to put people at the heart of decision-making and secure their participation in all aspects of life.
Download the report (674kb, PDF)